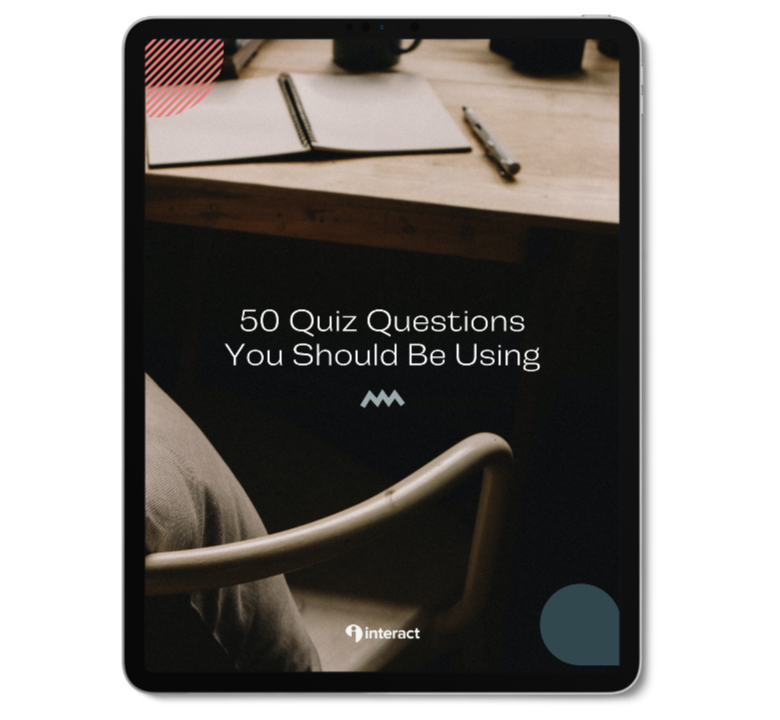 50 Quiz Questions You Should Be Using
Have you ever noticed how addicting quizzes can be? Once you answer the first question, you can't help but feel excited to answer the rest. This is especially true with online personality quizzes.
When you create a personality quiz to market your business, it will help you:
Generate quality leads

who actually care to hear what you have to say
Build your email list

quickly with average conversion rates around 40-50% or higher
Give personalized advice

that helps your audience feel seen, heard, and understood
Personally connect

with people who resonate with your message
Recommend products and services

that are the perfect fit for your audience
Build trust

by helping each person better understand how they are wired
If you've been thinking about creating a personality quiz for your business but aren't sure what questions you should include, this guide will provide 50 personality quiz questions that you can use and customize to any industry.
Fill out the form below to get your copy!