What you'll achieve in this section
1. Learn how to get your quiz takers saying "this person gets me!" after reading their results


2. Know what to include in your quiz results to create an amazing first impression
3. Create an outline of your results based on your unique quiz and audience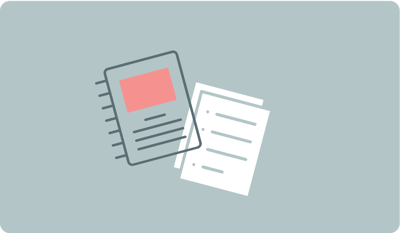 Your quiz results are the pot of gold at the end of the rainbow for your quiz takers.
Getting a result is the whole reason someone takes your quiz.
It's where you follow through on the promise you made in the quiz title and description.
It's also your best chance at establishing connection, rapport, and impressing your quiz taker with how much you get them and want to help.
When you put just a bit of thought and effort into creating valuable results, your quiz will stand out, get shared, and most importantly, lead to trust and conversions.
Don't worry, it's not as hard as it sounds. Let's tackle this together!

Now that we've gone through a brainstorm breakdown once, hopefully you're excited to see another one!
Step 1: Create your result categories
Here are the instructions: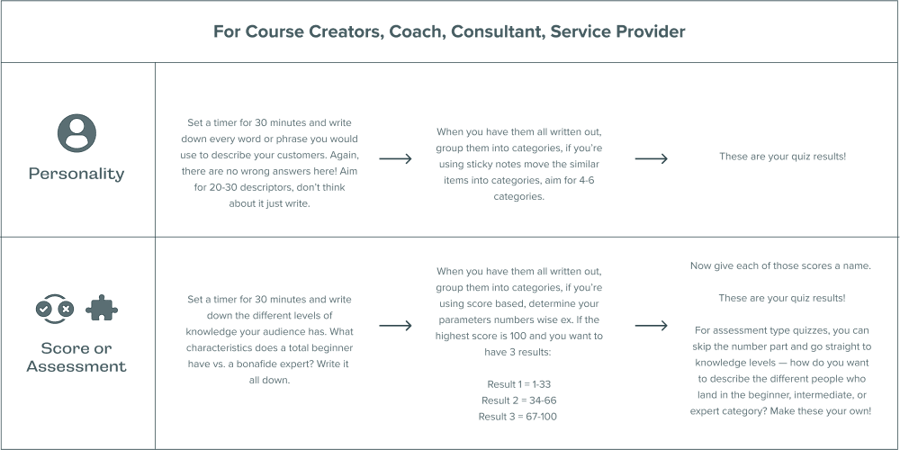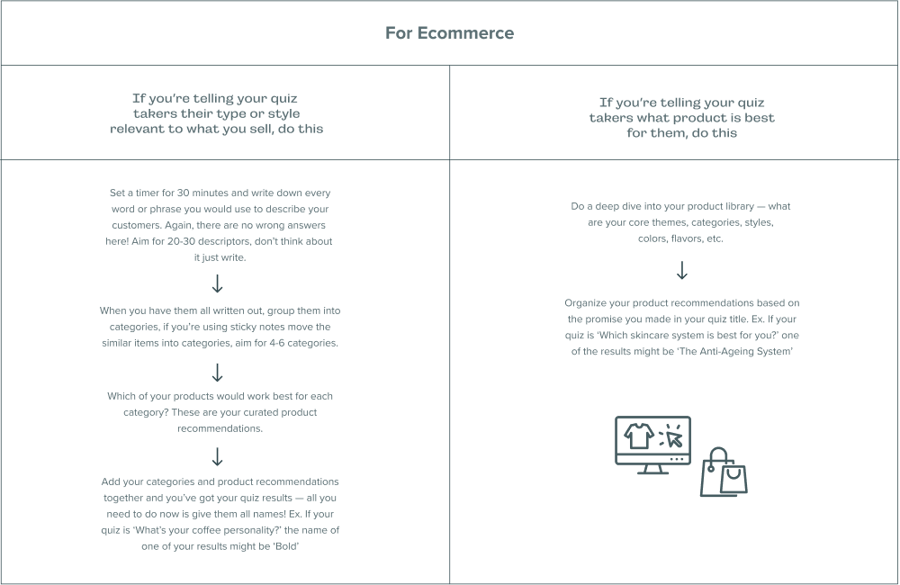 Since you're using Interact to host your quiz, you can tag your quiz takers in your email marketing software, based on how they answer your questions AND/OR which result they receive.

Then, you can easily segment your email list based on what you now know about your ideal clients and customers.

And don't worry if you're not sure how to come up with your result categories or segment your email list. You can get the answers to all of your questions in Quiz Coaching and our Quiz Collective Community.
Step 2: Get clear on what to include in your results
If you've ever taken a Buzzfeed quiz you know that most quizzes offer a pretty simple, sometimes even shallow summary of your results. They leave quiz takers with a quick dopamine hit and not much else. That's fine for Buzzfeed, but as a business owner you need to be a little more strategic.
Including valuable ideas, insights, resources, action steps, product recommendations, or whatever else you can think of to support your quiz taker in achieving their goals is going to set your quiz apart from most.
In addition to that, you want your quiz taker to feel like they know you a little after going through this experience. To do that, you need to introduce yourself.
Lastly, it's critical your quiz takers know that this is just the beginning. If they take your quiz and join your email list they'll ideally be in your community for the long haul.
Here's what to include in your results (examples included):
1. Title:
This is where you reveal the title of the result — it'll be front and center and the first thing your quiz taker sees when they finish the quiz.
The format of your result title should match your quiz title. Ex. If you quiz is 'What's your negotiation style' the result would read 'Your style is…' — this approach to connecting your title to your results closes the curiosity loop for your quiz takers and gives them the clarity they came to you for in the first place.
Example: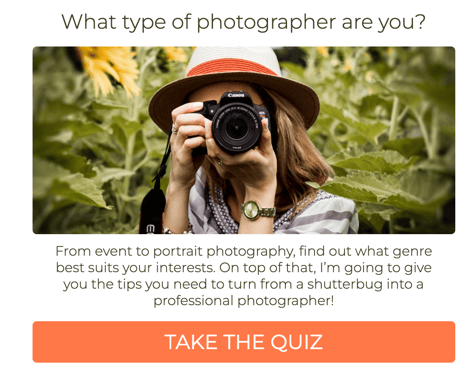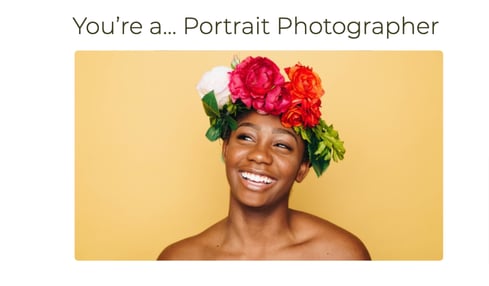 2. Result summary (spoken to the quiz taker)
This section is all about breaking down the quiz result and what it means to your quiz taker. Ideally, you can use this section to help you quiz taker feel good about themselves and their decision to invest their time taking your quiz.
Example: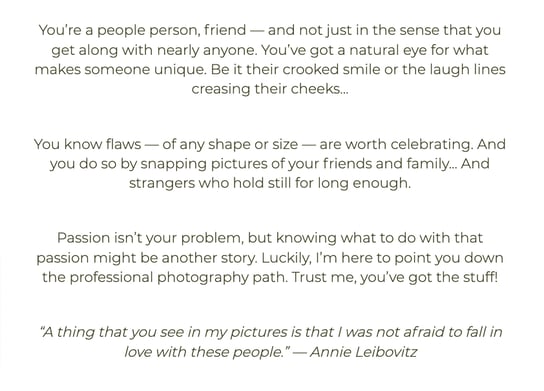 Step 3. Resources and Easy Wins
What better way to convey your expertise and help your quiz taker than offering up some valuable information or resources to help them reach their goals. That's what this section is all about. It can be one thing or a few, the goal here is for your quiz taker to walk away feeling supported with some quick wins they can implement today!
Example: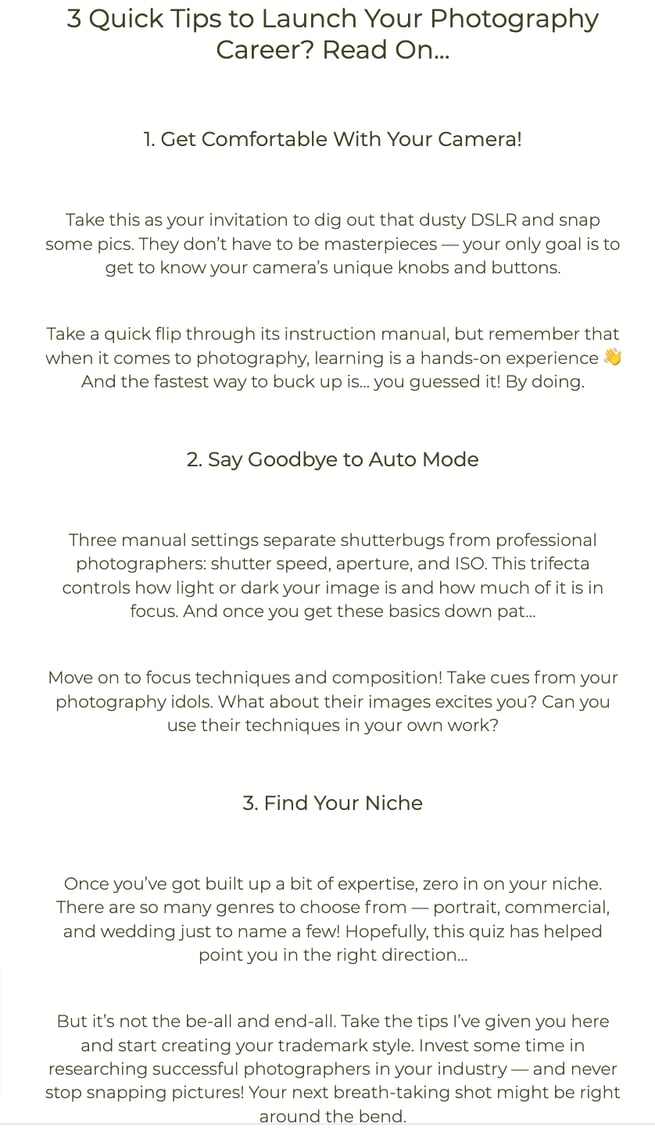 Step 4. Introduce Yourself
At this point in your quiz, the person on the other side might be wondering who you are to give them these insights and advice. Now's your chance to introduce yourself and create connection. Make sure your introduction is written in first person (nothing too formal) and speaks to your story, why you care, and why you're excited this person found you or your company.
Example: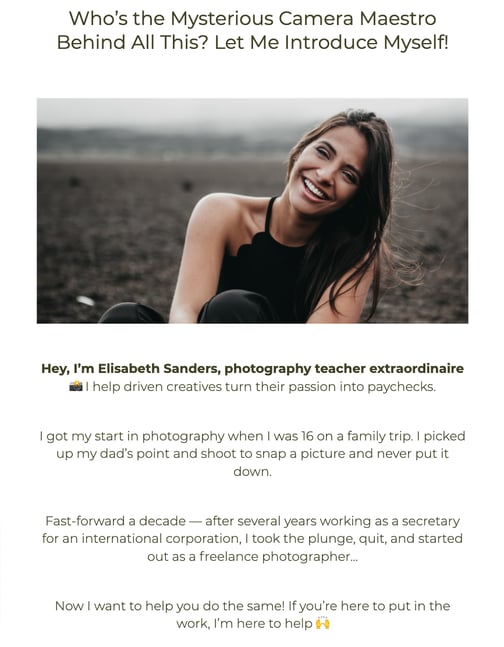 Step 5. What happens next?
Time to invite your quiz taker to dive deeper into your world. This is a great opportunity to highlight your best resources or freebies and point your quiz takers in the direction that makes the most sense to them.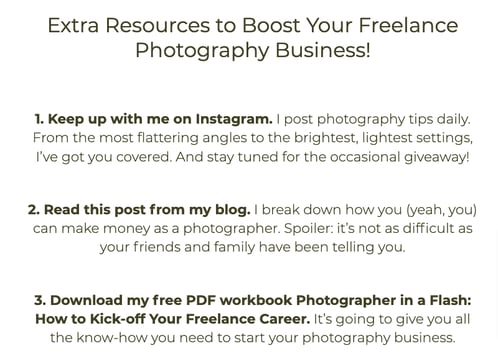 Action Step
Add your favorite title (remember, it CAN change)
In the content for each result, add a quick outline of what you want to offer

Add your easy wins, your resources, and your bio!