With a Free Trial you get access to

On Demand Quiz Coaching

and our private

Quiz Collective Community.

AKA all the help you need to create + launch a lead generation quiz to grow the heck out of your email list.
All while delighting, engaging, and nurturing your new subscribers.
So that when you're ready to sell, they're ready to buy.
"Typically these types of things are not that helpful and often are a bait and switch to buy something else. This was totally different. The information was very helpful...the replays were great so I could stay caught up. And I was able to complete my quiz that I have been thinking about for 3 years. I'm a huge fan!!!
I think the whole experience was an aha moment that exceeded my expectations. I was thrilled at what I was able to accomplish after the training and I look forward to growing more. I see this as a valuable tool for my clients as opposed to the traditional PDF lead magnet. I would welcome any future training that will help me write better quizzes for my clients."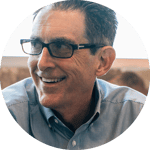 Tim Riddle
discoverblindspots.com
Here's the thing, friend:
We know that your quiz will help you grow your business and learn about your audience.
But we're also very aware that creating a great quiz is a bit more complicated than your run-of-the-mill opt-in or freebie. Don't worry! It's also wayyy more effective!
That's why you get:
5 Comprehensive Quiz Coaching Sessions that you can watch whenever you like
Weekly *Live* Office Hours where you can get answers to any and all of your lingering questions
Monthly Expert Sessions with experts from all over the digital marketing world
Exclusive access to our Facebook Ads, Copywriting, Branding, and Tech Experts,
Quiz feedback (with crazy in-depth videos, no less!)
An entire community of supportive business owners to help you get your quiz online and taking names ASAP
Access to conversion focused Quiz, Welcome Sequences, Ads, and Social Sharing Templates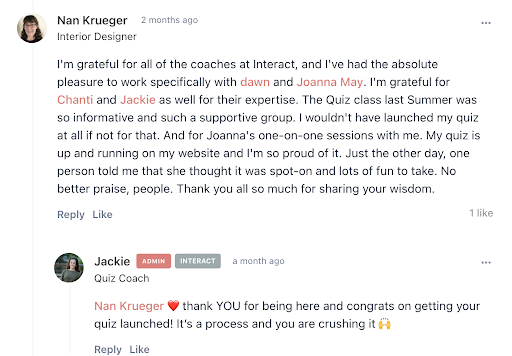 "Interact is an amazing tool to know your audience better and grow your subscribers' lists fast. I've been using it for a few months, and I was very delighted to see my subscribers' list grew by
200% in 2 weeks

."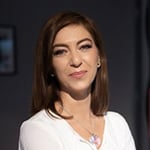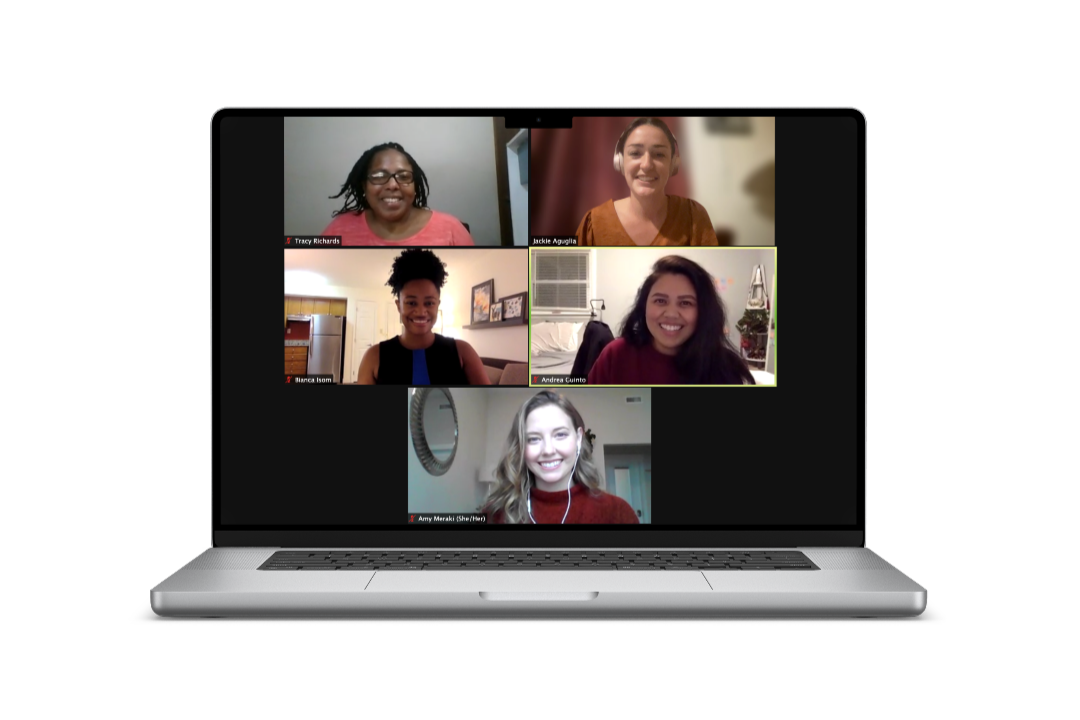 Here's how it'll all go down:
Start your 14 Day Free Trial today you'll get access to five *free* on-demand quiz coaching sessions
During these calls, you'll be supported to get your quiz launched by learning:
Exactly what you need to know to use Interact to create the best quiz for your business

How to integrate it with the rest of your marketing efforts

What to do to optimize it to lead gen perfection

How to use your quiz to personalize the rest of your marketing and sell more of your products, courses, or services
Here's your Quiz Coaching
play-by-play:

Session 1
Get clear on your Big Why, your Big Idea, and your quiz topic!
The most effective quizzes are based on the transformation that you provide your clients and customers. So this week we'll dig deep into what sets you apart from the crowd and how you can use your quiz to guide your leads from curious onlookers to happy clients and loyal customers.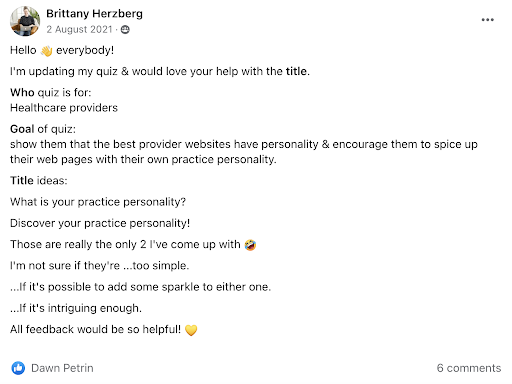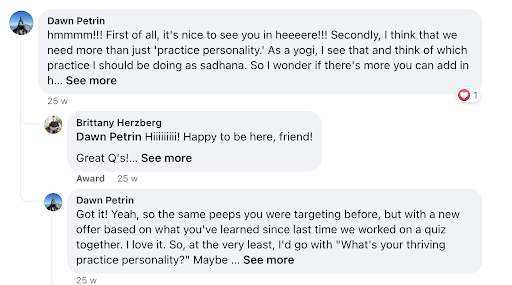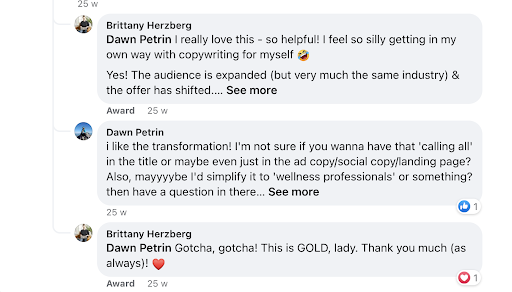 Session 2
Write quiz results that get people lit up about your brand
This ain't no buzz feed quiz, friend! Your quiz results are a great place to show people that you get them, establish your authority, and give your leads some easy wins that will ensure your emails never end up unopened in their inboxes.
And we'll show you how to make it happen!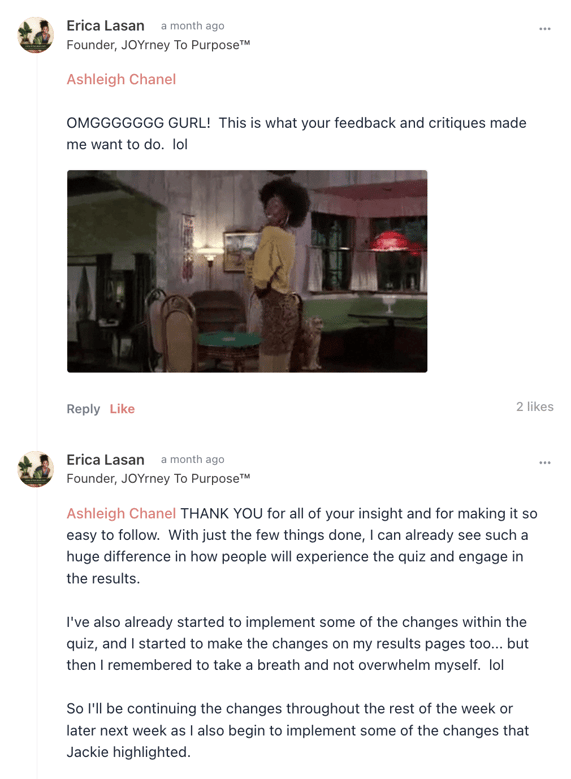 Session 3
Learn how to write fun questions that your leads enjoy answering – while helping you send the right message to the right people at the right time
What are the best kinds of questions to ask? How do you make sure people actually answer them? What can you learn from your audience from a quiz? How do you make sure your questions properly correlate with your results? What the heck is branching logic and when should you use it?

The answers to all of the above and so much more will all be perfectly clear by the end of this session.

And your quiz will almost be finished!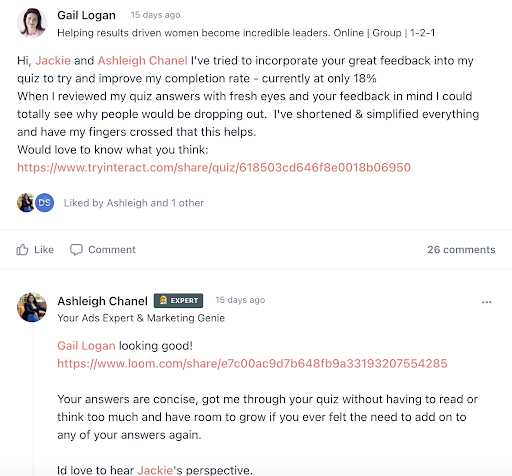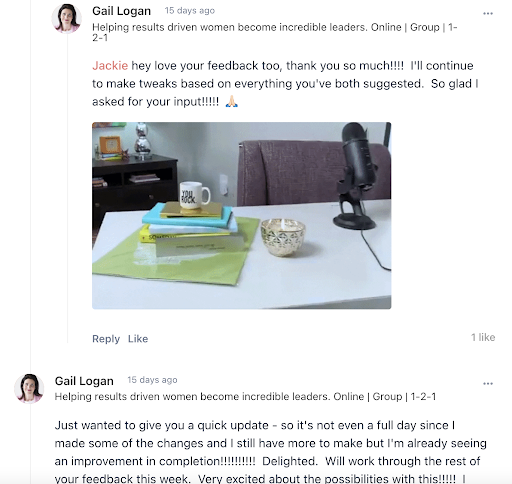 Session 4
Sort out that quiz tech and learn how to take your quiz to viral heights
This week, you get a tech tutorial with an email marketing specialist. So you can learn how to integrate your quiz with the rest of your marketing platforms, embed it on your website, and share it all over.
From there, just join us in the Quiz Collective for the rest of your answers to alllllll of your tech questions.

Because we're here to make tech easy. Even if it's *so* not your thing.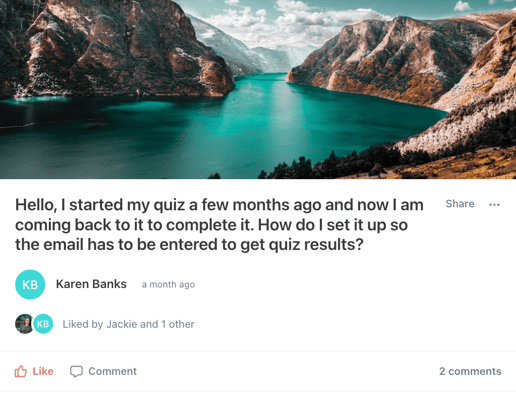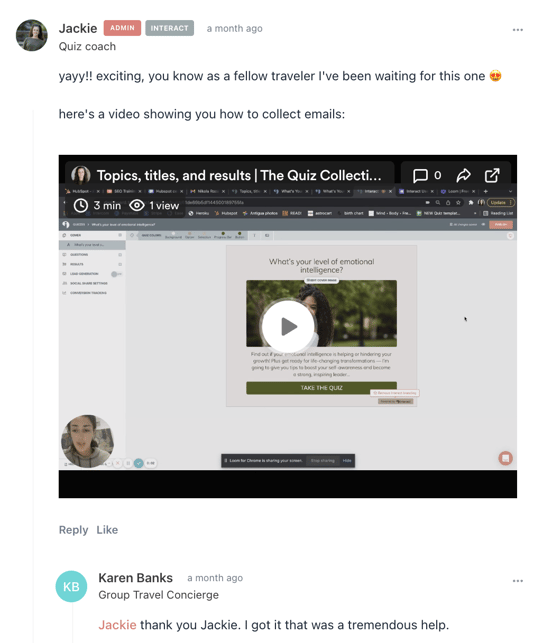 Session 5
Launch & Promote
Now it's time to get into the really fun stuff like:
How to

get your quiz seen

by the right people

The

how + why of quiz funnels

How to

use your question analytics to optimize your quiz

How

your quiz can help you sell more

by making it way easier to personalize your marketing

And so much more -- really, anything else you want to know! (Just bring your Q's to Office Hours!)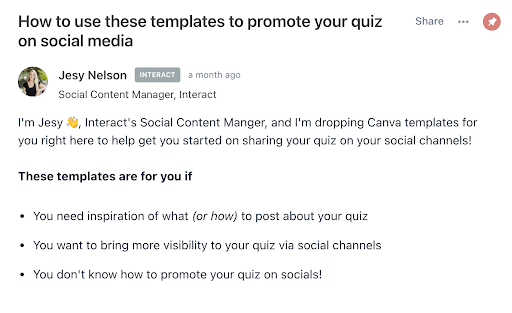 "I had no idea what I was missing until I started with you and your whole team.
Not only do you provide a platform to build a stellar and engaging quiz you also make the ENTIRE PROCESS - fun and very doable.
I felt that you and the whole team hold that delicate balance - providing "best practices" and leading industry standards and at the exact same time making it so I felt that I was hand crafting my quiz for my future clients on my website. Big kudos to you Dawn, Jackie and Josh.
How does the quiz perform? The results are just fantastic. One of the most valuable, easy, accessible and generous things I could do for my community. People get so much out of it - they even share the quiz with friends without being prompted.
At the same time, the results of the quiz give me an instantaneous talking point that I can use as my entry point to a more nuanced conversation during discovery calls. I find it to be a friendly and sophisticated way to bring pre-qualified clients to meetings."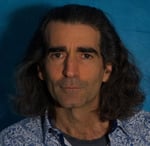 Joshua Townsend
Creativity Coach