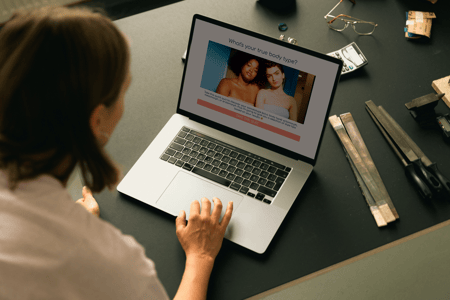 Whether you're a coach, course creator, ecommerce business owner, or a marketer…

you need a reliable way to segment, scale, and sell.

And you don't have any time to waste.
Let's cut to the chase → Among all the lead-gen possibilities, a strategically executed quiz will grow your list, nurture your audience, boost your authority, and bring in conversions like none other.

Once you crush your quiz, you'll have more than just an email list you can count on. You'll have a steady stream of qualified leads who love everything you have to share.


Nail your quiz and you'll fuel your funnel.
The proof is in the pudding…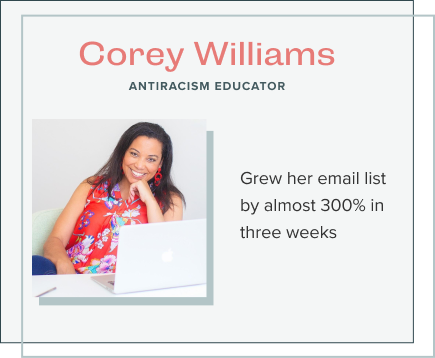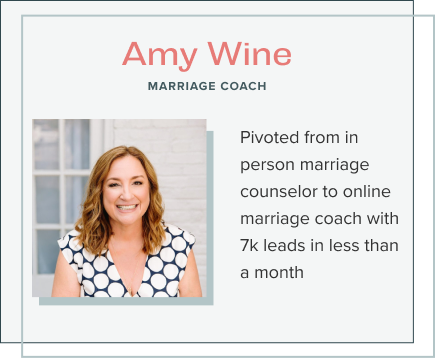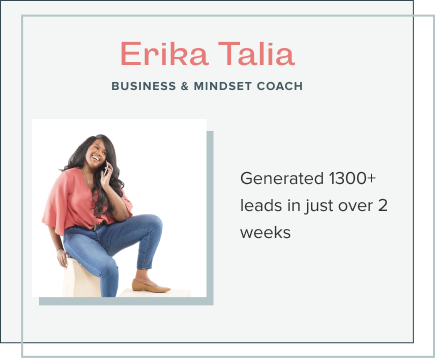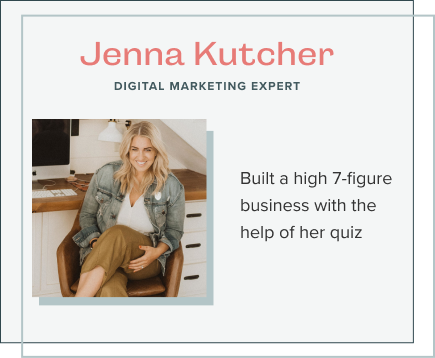 🤩 Generate thousands (and thousands) of qualified leads
💥 Boost your bottom line + crush your KPIs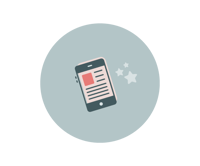 But in order to harness the power of quizzes to grow your business… there's just one thing.
Your quiz needs to be LIVE!
And nobody ever said putting a quiz together was "easy."
Even with templates to help you out… nailing the copy, tech integration, and design is often a headache. Especially if you're not already a quiz wiz (like we are 💅)
How do you create questions that aren't creepy?

How do you take full advantage of quizzes' power to entertain, engage, interact, and empathize?

How do you write results for all your avatars?
And on top of all those hurdles, how do you deal with the tech side of things? Integrating it with your CRM, embedding it on your website, making sure your results design is on brand and absolutely beautiful…
Right now, the distance between you and a LIVE quiz might feel lightyears away. And you've got enough going on as it is. You don't have any time to figure it all out on your own.
You need a quick and easy way to get your quiz out into the world so it can start selling for you. To boost your conversions, engage your audience, and ring in the serious results you crave.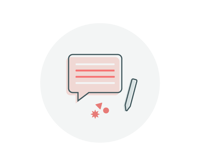 If you already know your business needs a quiz...
... But you're not sure what it should be about, or how to create it, and you kind of wish you'd already launched it yesterday (or that someone would just take that create-a-quiz task off your plate)...
WE GOT YOU 🤗
Meet Our Personalized Quiz Packages
Get it done for you immediately:
The Quiz in A Week
Like our templates but looking for something a bit more personalized, ASAP? Let us customize a template for you (this week)!
Here's how:
Choose a template you like
Fill out our questionnaire
We'll update the copy to fit your voice, brand, and offers
Then design your results on your website for you
And integrate Interact with your CRM
All within 6 business days!
Starts at $3000+
*we work with most common website platforms, inquire for more info
Create, Complete, or Optimize with Serious Strategic Support:
A La Carte Consulting

These personalized sessions give you all the support you need to feel confident to create + launch the best quiz for your business.
Quiz funnel strategy
Marketing expertise
Strategy & user experience
3 month post-launch plan
Post-implementation audit
Starts at $200/session
*available with any Interact plan
Get a custom-tailored, uniquely-YOU quiz to showcase your expertise:
The 3-Week VIP Quiz Package

Looking for a more custom, uniquely on-brand quiz to boost your authority, list-build, and crush your KPIs? Let us take ALL of the quiz work off your plate with our bespoke quiz packages.
Everything in A La Carte Consulting
+ Quiz strategy calls
+ Voice of Customer Research
+ Quiz copy
+ Design and copy
+ Quiz cover page
+ Quiz results pages*
+ Tech/CRM integration
+ Post-Launch Quiz Optimization Session
Starts at $6000+
*we work with most common website platforms, inquire for more info
Get help with the technical side of things:
Tech Integration Services
Don't have time to get your quiz questions into interact, set up your result correlations, and integrate it with your CRM or email marketing software? No problemo, get one of our tech experts to do it for you!
Enter quiz questions into interact

Set up result correlation

Set up segmentation in your CRM

Integrate Interact with your CRM

Build out your funnel
Starts at $400+
*this option does not include writing copy or designing results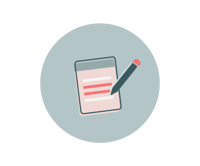 Level up your quiz or have it done for you. Right away.
Creating, launching, or optimizing your quiz doesn't have to be a struggle. Quizzes are supposed to be fun after all! So book your VIP Quiz service and we will help you reach your goals so much faster.
Just click this button, let us know what you need, and we'll take care of the rest…